Click here to read the original article
?Why Inception Mining Thrives on Metals Market Volatility
A quick look at two year charts for spot gold and spot silver show the volatile price swings the metals markets have experienced. They also show something else quite plainly: decisive support levels. For spot gold, support is in the area of $1,200 per ounce. For spot silver, support is evident around $16.00 per ounce. It's also arguable that both metals found a bottom in late 2015/early 2016, subsequently breaking a multi-year downtrend.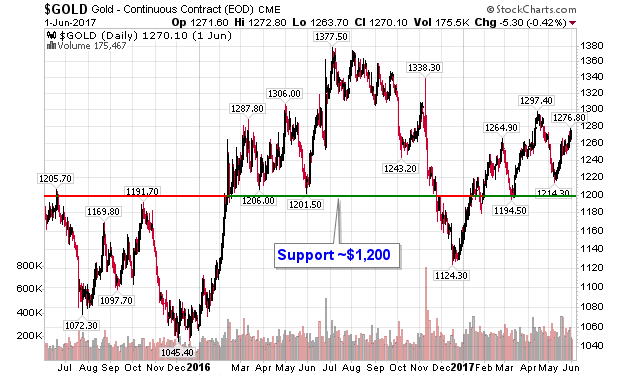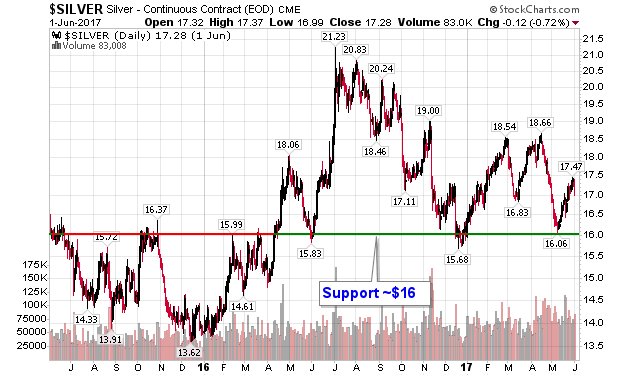 The point is that the metal cycle looks to be turning in the favor of miners after years of sluggishness that forced many small miners to shutter operations.
Late in 2015, when gold was at its lowest price since the fourth quarter of 2010, Inception Mining Inc. (IMII) wasn't looking to fold, it was looking at the depressed market as an opportunity to grow. It was then that Inception acquired the Clavo Rico project in southern Honduras, a producing project complete with its own heap leach facility and on-site ADR (absorption, desorption and refining) plant.
The acquisition exemplified management's maxim to run a company that is "Diverse. Agile. Efficient." in order to flourish in any market condition.
The 200-hectare Clavo Rico concession was mined as early as the 1500s by the Spanish, and more recently through the small, family-run business Compañía Minera Cerros del Sur, S. de R.L., now a wholly-owned subsidiary of Inception Mining. The Clavo Rico property joined the company's portfolio along with the UP and Burlington gold project east of Salmon, Idaho, a project that Inception acquired in 2013 as gold prices were falling from record highs.
The Gold's Not Going Anywhere, Don't Burnout By Rushing Growth
Historic data indicates very high grade gold reserves at the Idaho project. An estimate from 1935 shows 71,179 ounces of gold from only 122,600 tons of ore, equating to 18.14 grams/ton gold. Inception employs a non-traditional business model at UP and Burlington, using contract labor develop the epithermal precious metal deposit and helping the company stay lean.
Like a spigot, Inception can turn development efforts on and off at UP and Burlington based upon corporate resources, which are more heavily directed at their money-maker of Clavo Rico presently.
Click the link at the top of this post to read the rest of the article.